Heavenly Essence Qigong Institute (HEQI) aims
Preserve Heavenly Essence Qigong lineage
Revive ancient Chinese Culture
Create a community of awareness and wellness
Provide education on Heavenly Essence Qigong and its
Te Yi Medical Qigong for healing
Translation Project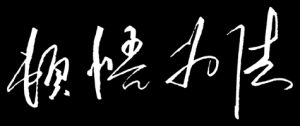 Heavenly Essence Qigong has more than 15 volumes of original teachings in Chinese by the Grandmaster.  Our work of translation will allow us to preserve this lineage and provide training manuals of the original teachings to students in training.
Te Yi Medical Qigong Free Clinic
Te Yi treatments are provided by the Heavenly Essence Qigong students who have received minimum of Level 1 Part III – Te Yi Medical Qigong as a Te Yi student practitioner or by a Te Yi Certified Practitioner on a donation basis.
Community Qigong Classes
Build a community of awareness and wellness
Community HEQ Support Group, led by HEQ Certified Instructors, offers ongoing group practice support in different communities to those who have received the basic instruction of Qigong Level 1 Part I.
Beginner's Qigong Formal Study Program: Level 1 Part I – Life Preservation Qigong
Training provided by Certified Heavenly Essence Qigong Instructors
 More programs to come!

Your support will allow us to provide more services to the community. Thank you in advance!